Well, long time no talk. It's been about three months since I've updated this blog after starting it and subsequently going balls to the wall with my brain dump, and I truly wasn't even finished. I had lofty goals about rehashing the events up to this point — breaking out each failed IUI individually, for example — but I realized I really don't want to. I don't have the energy, and looking back to a stage I feel moved on from (mostly) sounds 100% unappealing. That's probably why I stopped for so long.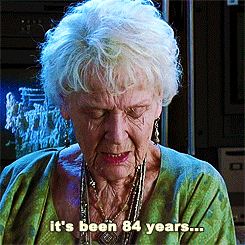 What I do want is a place to just write out what I'm feeling along this path, when I'm feeling it — and from late October to now, I was feeling like I just didn't want to think about it. Which was good. Josh and I were able to, despite a few bumps, enjoy the holidays, which came with five extra pounds for me on top of the 10 I gained post-miscarriage, but I'm working on it, OK?
I was also kinda sorta hoping that the miracle pregnancy people told me happened to their great-aunt's neighbor's niece right before she started IVF would happen to us, but here I am, which means it did not.
But NOW, this infertility shiz is priority No. 1 yet again because tonight, my friends, is my first dose of stims (stimulation drugs) for our IVF retrieval cycle. Hooray!
So to start — remember when I told you my AMH was .31 and all the details about what that means? Of course you do. Well, I got my blood drawn in December and after three months of taking DHEA, it went up to .79. Which at first consideration is still low, but when I really think about it, it more than doubled. Which is fantastic. I'm hoping by retrieval time at the end of this month/beginning of February, my egg count and quality will have made the four to five months of taking the DHEA 3x a day worth it, even if only in my mind. Good enough for me.
Speaking of shit I have to put into my body, here's my pharmaceutical setlist for the foreseeable future:
Letrozole (more mild – oral stims)
Gonal-F (injectable stims – these are the $$$ drugs)
Cetrotide (prevents premature ovulation)
Novarel (trigger shot to ovulate 40ish hours later)
Vivelle dot patch (estradiol/estrogen)
Progesterone and oil – More on this fun later once I start it, but if you want a preview, you can read this amazing post by my favorite infertility blogger, Heather (and this one too tbh, she's fantastic)
$3,600 worth of drugs, folks, which…I'm relieved about. I never thought I'd say paying $3,600 for one month's supply of medications would make me say that, yet here we are. I'm relieved because the clinic estimated $5,000 to $7,000, so Josh and I prepared ourselves for $7,000. And I should be getting a rebate from this amazing program my friend Amanda told me about called Compassionate Care, which anyone can register for and then they offer you a percentage off certain medications based on your income. Josh and I "only" qualify for 10%, but 10% off of the two in the above list that it covers — Gonal-F and Cetrotide — is $335! Big chunk of change for us.
To be candid, we applied for two grants and did not get chosen for either one, so we took out a home-equity loan to pay for this which, if we don't end up needing more meds and do a fresh transfer, is costing us $16,500 out the gate including the meds. If we produce enough good-looking embryos to risk aging to day 5/blastocyst stage and doing the PGS testing with a frozen transfer later, that will add about $4,000 to the total. Each subsequent transfer/"try," assuming we have embryos frozen, is $5,000 to $7,000, so the idea is that having PGS "normal" embryos to work with will make our chances of a successful pregnancy higher the first time. Our loan was for $25,000, so we have a little wiggle room for now, and time to save up if, God forbid, this journey continues beyond the first try or two.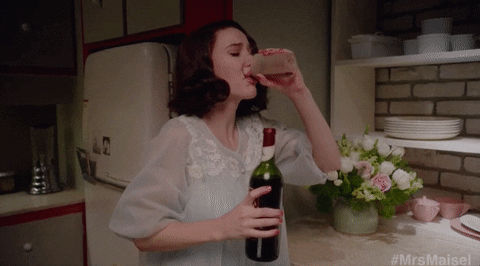 I'm putting these numbers out there because it's completely insane that so many insurance plans (including ours) do not offer to help couples struggling with infertility. It's garbage, and I really hope that changes ASAP. We are in the lucky group who can somewhat reasonably afford it, if not via our ideal scenario. So many people cannot.
Anyway, the plan is to start the stims (Letrozole and Gonal-F) tonight and take them for four nights. Then I have my first follicle-check ultrasound on Wednesday morning to see how those babies are growing. I should mention that on my medicated IUI cycles, I took 75 UI of Gonal-F two or three times, every other day. This time? 300 UI every damn night for what they estimate will be 12 nights. Oh boy.
I'm pretty worried about how they're going to affect me, physically and emotionally. Josh says he's ready and not worried because the 75 UI didn't really have a big effect on my moods, but I don't think he really knows what he's getting into. I already asked him in advance to forgive anything that comes out of my mouth this next month and, if I get pregnant, the next 18.75 years after that.
There are a few more exciting things going on for me. I got full-time hours at my job, writing for PEOPLE.com, which is faaaaab. I'm very thankful to be working 8 to 4, Monday through Friday at my dream publication and not having to feel the need to seek out side projects. And I've rejoined Weight Watchers (sorry — it's "Wellness That Works" now) and lost almost 5 lbs. these first two weeks back. Overall, I'm feeling good, and like I'm allowed to relax some and move forward.
But this post was mostly to tell you guys that IVF is officially a go, and moving full steam ahead. We're scared. We're nervous. But mostly we're excited — truly. It's been a lot of waiting up until this point and regardless of how this all turns out, we feel like there's nowhere to go but up.