I warned you about the songs.
I'm gonna start this off by being very defensive in that I will say I have not had a hormone-fueled outburst ONCE throughout the last 11 days of hormone shots, except this morning on the way to the doctor. I am proud of this.
Granted, Josh and I have been spending limited time together in the evenings after work, meeting up only for shots. I've started calling 8 p.m. happy hour, in my head.
I say "only" re: us spending time together in meeting up for hormone injections, but it's an exaggeration. We finished season 2 of The Marvelous Mrs. Maisel which, if you haven't seen it, please fix that immediately. It alone is worth an Amazon Prime subscription. He let me sing karaoke on his new sound system last night. We tried to go roller skating a couple weekends ago (IDK man) but the rink was too busy. We've made some new recipes together.
It's been fine, especially considering we haven't had one drink since Jan. 1. I also gave up sweets this month, but I'm not gonna lie, I broke VERY mildly two times and one of those times was for beignets THAT I MADE. No regrets.
This morning, it was not fine. I was nervous for our appointment, hoping the nurses would find more follicles that looked like they would yield eggs but worried they would tell me that, instead, my ovaries look like a post-apocalyptic Tatooine. At my last appointment, on Monday, they found seven follicles that looked like they would definitely mature, along with 10 "little" ones they weren't sure would, so I was nervous going in, to begin with.
I am a fan of silly old wives' tales, so I told Josh as we drove over, "Hey FYI, according to the Mayan and Chinese gender-predictor calendars, our kid is going to be a boy since he'll be conceived in February."
Poor Josh proceeds to be like (apparently in a joking way, which I did not pick up on), "Aren't those just for natural pregnancies? Doesn't it not count for this?"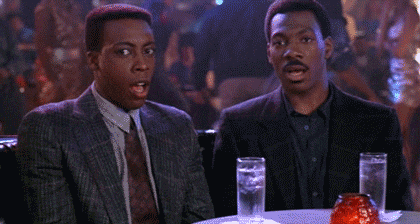 "Not count"? That, friends, is a phrase that has gone through my head so many damn times throughout this process I could write an entire book. So needless to say, I did not react well. And it was over something so minuscule, like shit I don't even believe, but all I heard was, "This kind of pregnancy doesn't really count."
What he actually meant was that the people who made up the old wives' tales (so, old wives, clearly) probably weren't doing fertility treatments so I shouldn't go by that, but I AM NOT GOING BY THEM ANYWAY, IT'S NOT REAL. Sigh. Like I said. It's my first strike. And he handled it OK eventually, once I explained why it hurt and all of that. It was tense during the appointment because our clinic is literally a five-minute drive away and that wasn't enough time to fix it, but afterward we figured it out.
Tonight is likely my last shot and thank God, because I am not going to miss the emotions, even though they haven't been THAT crazy. I've mostly just felt really tired, which has led me to not keep up with my running, so that's going to suck getting back into. I haven't gained weight — in fact, I've lost some, which is great. I expected to gain, especially since I've felt a lot of heaviness and discomfort in my lower abdomen and I've heard hormone shots make you gain weight. But maybe it just depends on the person and life has thrown me a bone. Thanks, life.
Speaking of bones I'm getting thrown, our genetic blood test results came back today and while Josh has a completely clean bill of ancestral health, I am the lucky winner of a Cystic Fibrosis carrier gene! And here I was sad that I've never won a big contest. But no, this threw me for a loop and was absolutely not something I was expecting so thank GOD we did the test. Apparently if both parents are carriers, their kid has a 25% chance of actually having CF, which is scary.
I also am a carrier for another couple minor things (thanks fam) but like I said, Josh has brown-noser blood, so we're good. If we were both carriers of something serious, like CF, we would've had to screen our embryos with something called a PGD test — pre-implantation genetic diagnosis or, as I like to call it considering the thousands of dollars it costs, pocket-gutting diagnosis.
In happier news…
These were my results today. SIXTEEN FOLLICLES, READ 'EM AND WEEP. IDK who would be weeping, except myself, from joy, but it felt cool to write that.
I am overjoyed at these numbers. I don't think my doctor was expecting me to produce this many, and it gives me so much hope that we will have enough to work with come retrieval time. I know it's more important that the eggs are good quality vs. the amount they get, but I don't care. I feel so good, like my body responded well and like this process so far, knock on wood, has been going as smoothly as it possibly could have.
I truly credit so much of this part to the DHEA I've been taking, which…could or could not be true, but I am going to choose to believe it is true and tbh I might even suggest to my doctor that he recommend it to other younger patients with diminished ovarian reserve. I did not expect to get more than 10 follicles, let alone over 15. And while it's possible not all of them will have eggs, I think from what I've read that they are expected to — like this study, which is one of approximately 34237 ones I have read before starting this process.
I'M FERTILE, GUYS. I'M REALLY PRETTY FERTILE!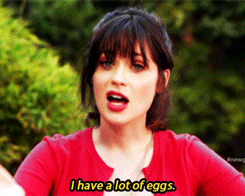 The plan right now is to go back in tomorrow morning for one more looksie and probably take the ovulation trigger shot tomorrow night for a Saturday retrieval. Which I'm super happy about because I really don't want to take a whole day off of work if I don't have to, since I'm a contractor and don't have PTO.
In the meantime, I will continue my binge-watch of the creepy af show You on Netflix (I think John Stamos is about to show up, bless) and play The Sims 4, which I treated myself to because it was on sale and apparently it is 2014 in my house.
Before it showed up in the mail, though, I made Josh and me in The Sims 2 and Sim!Josh was way more excited than Sim!Jen about the baby we had. (We had two total, both girls.)
I will probably update one more time Friday night with some nonsensical rambling borne out of nervousness for the weekend retrieval, but in the meantime…toodles.